Why the Marvel Cinematic Universe's Phase Four will have the weakest version of the Hulk so far. Avengers: Endgame changed a lot of the stakes in the MCU moving forward. It also dwindled the number of Avengers, with three of the team's six original members dead (Black Widow, Iron Man) or displaced to another time (Captain America). The film also introduced a new version of the Hulk while also giving him a grievous injury. 
The Hulk smashed his way through The Avengers, petulantly argued with Thor in Thor: Ragnarok, and fought alongside his teammates as a whole new person — with Dr. Bruce Banner fusing the best of himself together with that of his angry green counterpart to become Smart Hulk — in Avengers: Endgame. While the Hulk's proclivity to throw and break things was put to the side, smart Hulk was powerful enough to don the Infinity Gauntlet and successfully bring back half of the world's disappeared population. But his action wasn't without its consequences. 
Related: Incredible Hulk's Forgotten Villain Could Replace Hydra In MCU Phase 4
Following Thanos' defeat, Hulk's gauntlet-wielding arm is still very much damaged and he's wearing a sling during Tony Stark's funeral. While the green Avenger's arm will likely heal, it's possible that there will be nerve damage that will take a lot longer to fully clear up. This could result in the Hulk being weakened in the MCU's Phase Four, potentially benched from missions he would have otherwise been able to join in on. With superhero injuries, it's been rare that anything beyond death would remove an Avenger from fighting against any villain. But considering that the Hulk's arm was damaged by the Infinity Stones, which were powerful enough to burn and permanently damage Thanos' left arm, it makes sense that the Hulk's injury from wearing the Infinity Gauntlet would also yield the same results.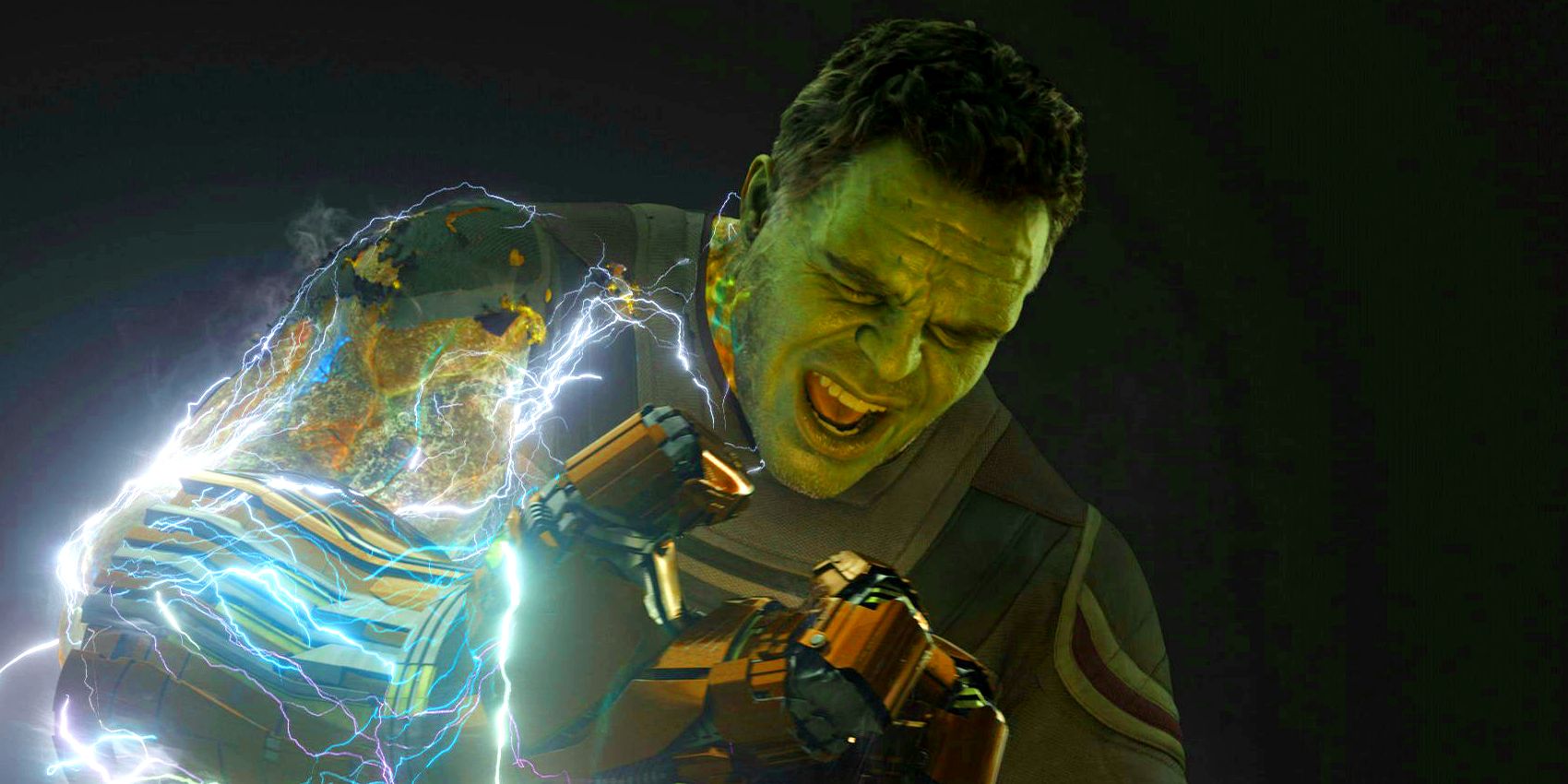 This long-term healing — that is, if his arm ever does heal fully — occurring in Phase Four makes sense for the sake of MCU continuity. It also leaves the Hulk out of commission when it comes to helping other superheroes in upcoming films and TV shows, including Hulk's cousin Jennifer Walters (aka, She-Hulk). This isn't necessarily a bad thing, though. Fans know that Mark Ruffalo will reprise his role as Bruce Banner/Hulk in Marvel's Disney+ series She-Hulk, but he might only be around to offer a bit of advice to his cousin rather than aiding her in battling villains. This would allow She-Hulk to strike out on her own and show off her skills without needing to rely on Hulk for any back-up. 
The MCU has rarely, if ever, explored a superhero who has sustained a potentially long-term injury and it could start by doing that with the Hulk in Phase Four. The character may be at his weakest physically after his stint with the Infinity Gauntlet in Avengers: Endgame, but an injury wouldn't make the Hulk any less valuable. It would also be realistic and pertinent for a nearly life-ending injury to be given time to heal while the character gets some further exploration in Phase Four outside of the field. 
Next: All 8 Versions Of Hulk Who Can Appear In Marvel Phase 4
from ScreenRant – Feed https://ift.tt/3DcMsZ9 https://ift.tt/3mjWnoW